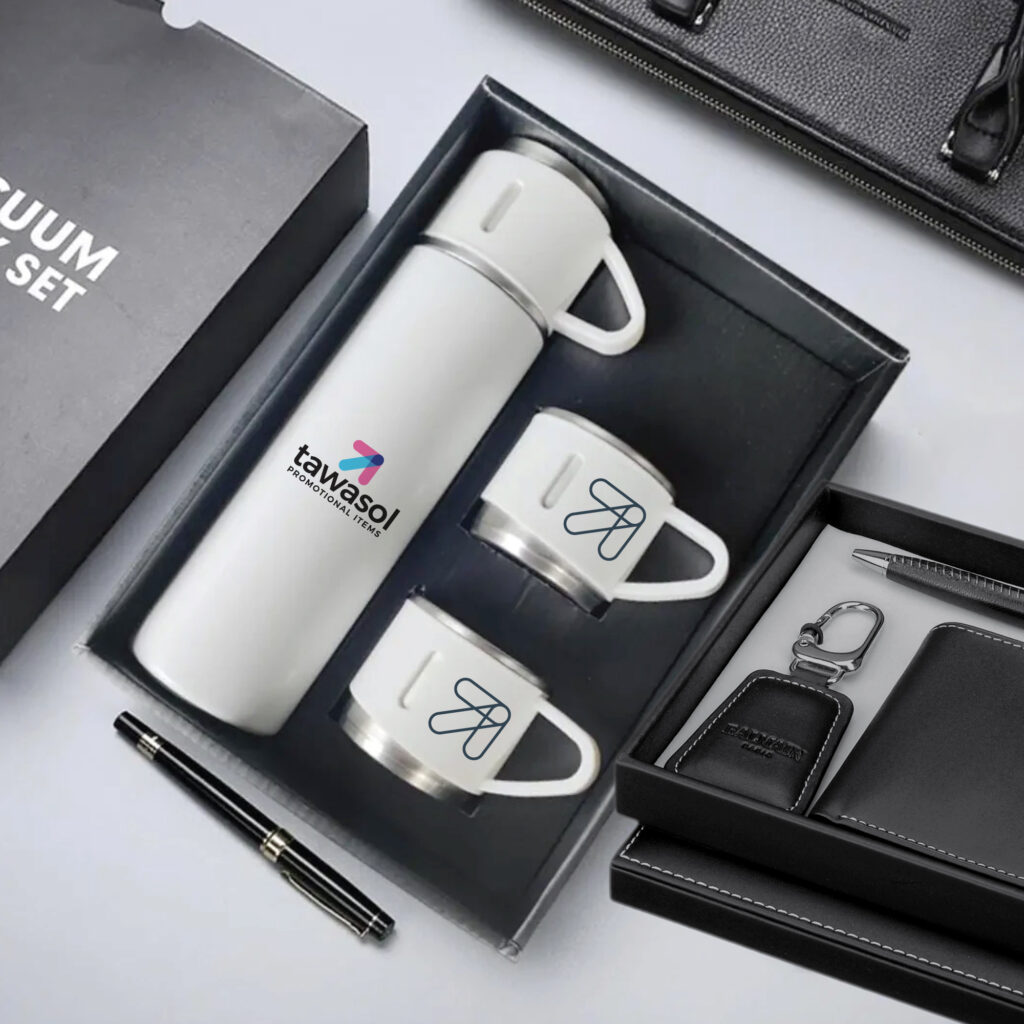 Welcome to Tawasol by CCMC's world of Exclusive VIP Gift Sets. Explore our curated collection of luxurious and personalized gift sets designed to leave a lasting impression. Elevate your gifting experience and make each moment extraordinary with these exclusive selections.
Why Choose Our VIP Gift Sets
Elevate your gifting to a new level of sophistication with our exclusive VIP gift sets, featuring:
Luxurious Presentation: Each gift set is meticulously crafted to create a luxurious and memorable gifting experience.

Personalization: Customize your gift sets to reflect your unique style and sentiments, ensuring a personalized touch.

Versatile Selection: Choose from a variety of gift sets suitable for diverse occasions and tastes, from corporate gifting to special celebrations.
Explore VIP Gift Sets Categories
Corporate Elegance: Discover sophisticated gift sets designed for corporate clients and partners, showcasing your appreciation elegantly.

Celebration Luxe: Explore luxurious gift sets perfect for celebrating special occasions, ensuring your gift stands out.

Personalized Touch: Add a personal touch to your gift sets with customization options that make each gift uniquely special.
How to Order Exclusive VIP Gift Sets
Request a personalized quotation and start creating an unforgettable gifting experience:
Selection: Browse our collection and select the VIP gift sets that align with your gifting goals and preferences.

Quotation Request: Click the "Request a Quotation" button below to access the form. Provide your contact information, selected gift sets, quantities, and any customization details. Submit to receive a tailored quotation.
Elevate Your Gifting Experience
Make every moment extraordinary with Tawasol by CCMC's Exclusive VIP Gift Sets. Crafted for sophistication and personalized elegance, these gift sets ensure your sentiments are beautifully conveyed. Elevate your gifting experience today!
Explore other categories in our promotional items and gifts collection: Apparel, Drinkware, Writing Instruments, Bags, Tech Items, Home Office, and Accessories.